Pilotfabrik Industrie 4.0
Pilotfabrik Industrie 4.0 has been designed to be a place of research in the field of "Smart Production".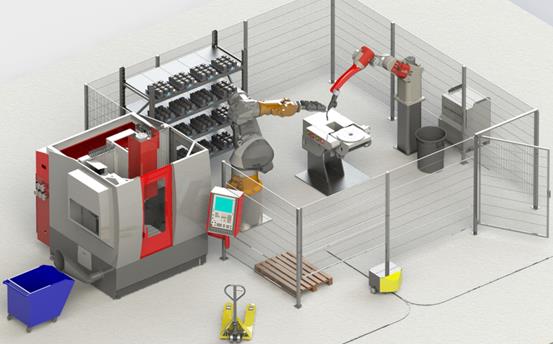 The findings are integrated in education and training programmes for students and employees of industrial enterprises. Another objective is to interconnect solution providers and manufacturing companies, strengthening the location of Austria and its competitiveness and innovation power.
The Pilotfabrik is to represent the state of the art in a modern manufacturing company: It has the appropriate infrastructure, and thanks to intelligent IT applications, it turns into a cyber-physical production system. It is therefore possible to carry out research activities in a realistic environment.
The components and solution modules can be acquired on the market, but only research, in-house developments and the interaction of the individual components give the production system a "smart" rating.
The Pilotfabrik focuses on machining processes and robot-based laser machining processes for joining and additive manufacturing, and the fields of "Lean Logistics" and "Lean Assembly".
The reason is that many Austrian companies are based on mechanical engineering, and the competences of the involved institutes for production engineering and high-performance laser technology as well as management sciences (operating technology and system planning, with focus on production and logistics management).
The objective is to represent serial production with many variations (low volume - high mix), which is also typical for many Austrian enterprises.